In a three-year project sanctioned by the Department of Science and Technology (DST), Government of India, the control system of the Planetarium was upgraded to use a touch-screen-driven PC interface. This upgrade, carried out in-house, was completed in 2002.
This pdf document
details the motivation, approach and course of this upgrade.
Seen below is a screenshot of the ShowMaker software which is used to create shows offline using a PC: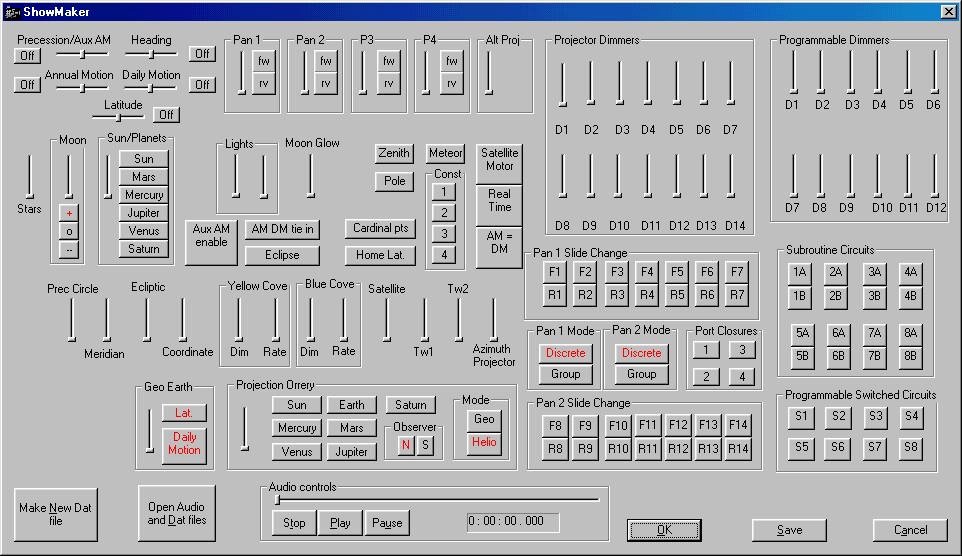 Using this system, shows could be created with the
ShowMaker
, reviewed offline with the
Simulator
, and played out on the actual Planetarium system with the
Player
. The video below explains the usage of the software.
The shows making use of this system, all made locally, were:
Architecture of the Cosmos.
Adapted from the show produced for the earlier system.

Creation.
A scientific review of the Universe and its beginnings.

Wonders of the Night Sky.
A narrative demonstrating most of the capabilities of the Planetarium.